Gospelfest in Malmö on January 21st 2017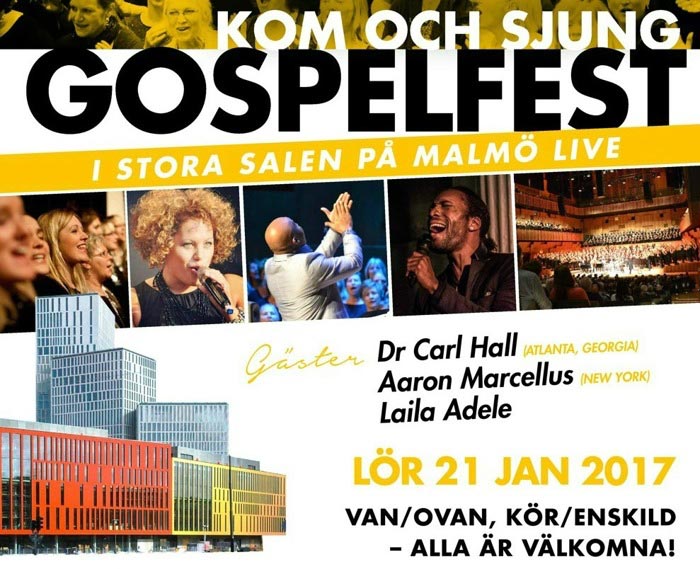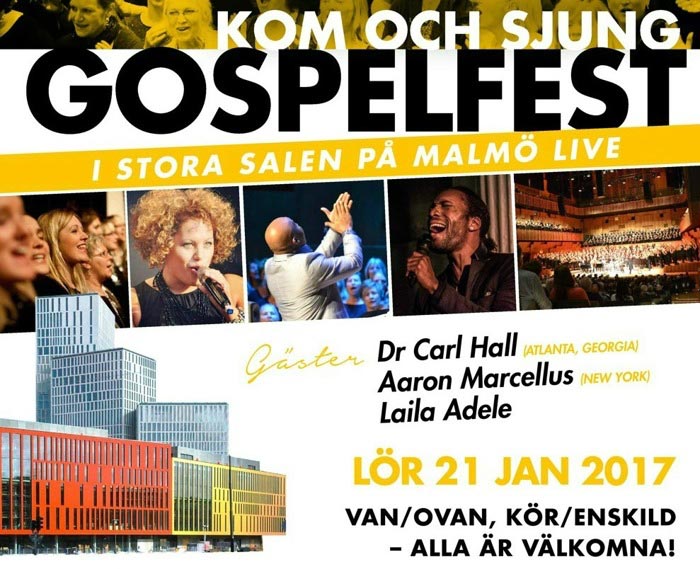 Laila Adèle will join the Gospelfest at Malmo Live on January 21st 2017.
Other performers include Aaron Marcellus from New York as well as Dr. Carl Hall, a very inspiring and dynamic choir director from Atlanta, Georgia.
Read more about the show here.