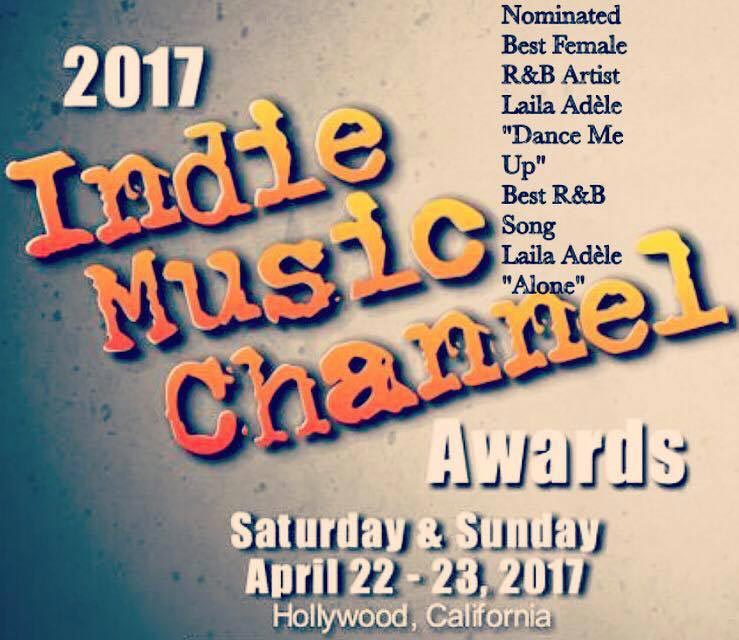 We're thrilled to announce that Laila Adèle has received two nominations at this year's Indie Music Channel Awards in Los Angeles!
Laila is nominated in the "Best Female R&B Artist"-category, as well as for "Best R&B Song" for her single "Alone".
The awards ceremony will take place in Hollywood, LA on April 22nd – 23rd.
Let's keep our fingers crossed!