Laila Adèle recieves HMMA nomination!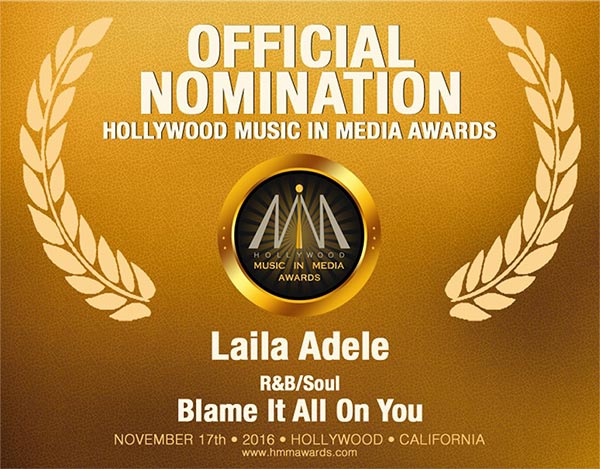 We're really excited to announce that Laila Adèle's single "Blame It All On You" has been nominated in the R&B/Soul-category at this year's Hollywood Music in Media Awards!
The award ceremony will take place at the Fonda Theatre in Hollywood on November 17th.
Let's keep our fingers crossed!